Rock River News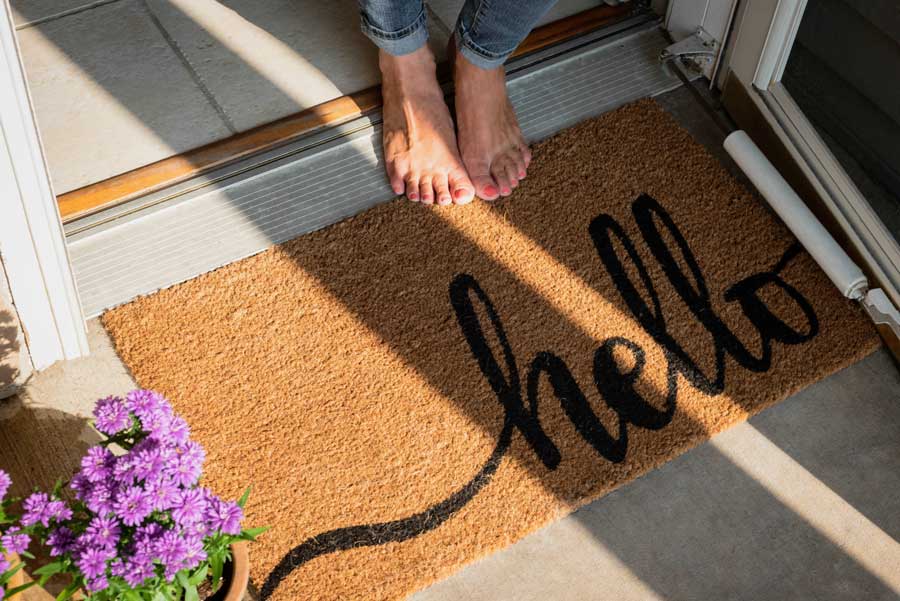 There's nothing like buying a new home. A new home is very much like a blank canvas, just waiting for you to put your personal spin on it. And while you may be waiting for your bank account to recover from your investment, there are still budget friendly ways that you can make your new place feel uniquely yours. Take your place from a house to a home with these suggestions.
Start at the Front Door
Your front door is the first thing that you and all your friends and family see when they arrive. Painting your front door can be an excellent way to infuse personality into the first impression the home gives without breaking the bank. You can also switch up the number plates for a modern or funky accent. Additionally, you can add seasonal or faux plants to warm up the space or you can adorn the area with a charming sign or wreath.
Take Advantage of Contact Paper
Installing new countertops and backsplashes can come with a hefty price tag. If you long for the day when you can replace things like those, an affordable, temporary option could be contact paper. You can instantly elevate the look of your kitchen or bathroom with contact paper. The installation is as easy as peel and stick. With minimal time and money, you can cover up eyesores while saving for a more permanent solution.
Hand In Old Hardware
Dusty drawer pulls and door knobs can quickly date your house. An easy solution is to replace them with ones that are more in line with your personal style. Or, if you like the shape and style of the hardware but hate the color, you might consider simply spray painting them. You can find spray paints in a wide range of colors and textures. So regardless of if you are drawn to matte black, hammered steel, or metallic gold, there's a spray paint waiting for you.
Of course, if you want your home to be exactly what you want from the start, Rock River Homes is the answer! Not only are our move-in ready homes made with timeless details, we also build custom homes. With a custom home, your house will feel like the home of your dreams the moment you walk in.
By Rock River Homes 7-9-2021