Rock River News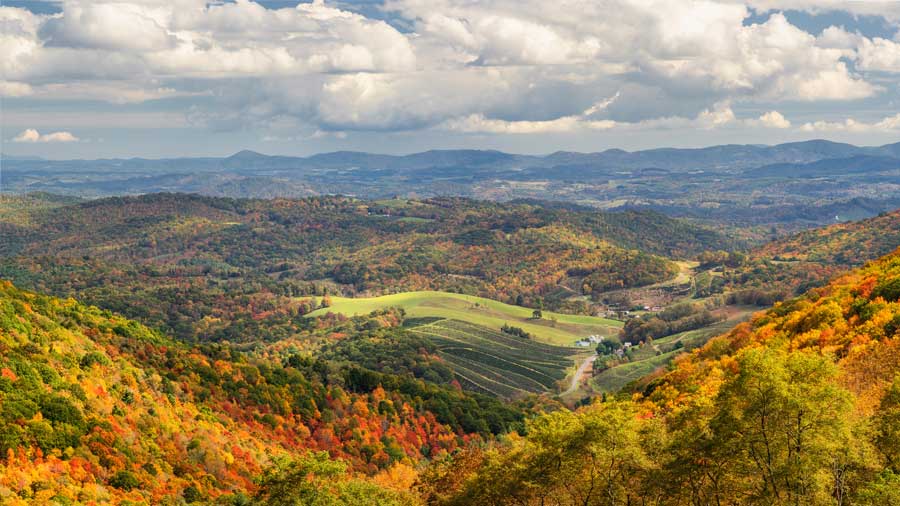 At Rock River Homes we love Virginia, that's why we build our homes in Virginia. If you have just moved here or are thinking of moving here, we want to help you see all that Virginia has to offer!
Shenandoah National Park
If nature is what you seek, Virginia does not disappoint! Located in central Virginia is Shenandoah National Park. Enjoy breathtaking views of the Blue Ridge Mountains either on the numerous hikes you can choose from or from the comfort of your own car on Skyline Drive. This is a prime destination all year long with ever changing scenery to enjoy. Peek the wildflowers during the summer and definitely visit in October to see the fall foliage.
Colonial Williamsburg
Step back in time and learn a little history with a trip to Colonial Williamsburg. Williamsburg was the birthplace of 4 out 5 of the first US presidents and it was the focal point of much of the Revolution. Needless to say, it is a place that is rich in history. Enjoy visiting original colonial houses as well as replicas while getting to know the ins and outs of colonial life. Costumed interpreters will guide you along your way, making it easier to be transported into the past.
Virginia Beach
You don't have to choose between the mountains or the beach in Virginia. Here, you can have it all! Wide stretches of golden beaches and a charming resort town make Virginia Beach the perfect destination. And when everyone is tired of the beach, you can enjoy a plethora of other activities such as the Ocean Breeze Waterpark, Virginia Aquarium and Marine Science Museum, the Old Cape Henry Lighthouse, and so much more!
Busch Gardens
In search of a thrill? Make a trip out to Busch Gardens to get your fill. With a European theme you can look forward to Bavarian entertainment and rides that take you through the Alps and even ancient Pompeii. When you are ready to wind things down, journey through the Scotland inspired section where you can watch Border Collies herding sheep.
Truly, this list could go on and on. There are so many beautiful and exciting things to experience in Virginia. Hopefully this gave you some good places to start.
If you haven't found your forever home in Virginia yet, reach out to Rock River. We would love to help you get settled in so that you can start exploring this wonderful state.
By Rock River Homes 3-25-2022