Rock River News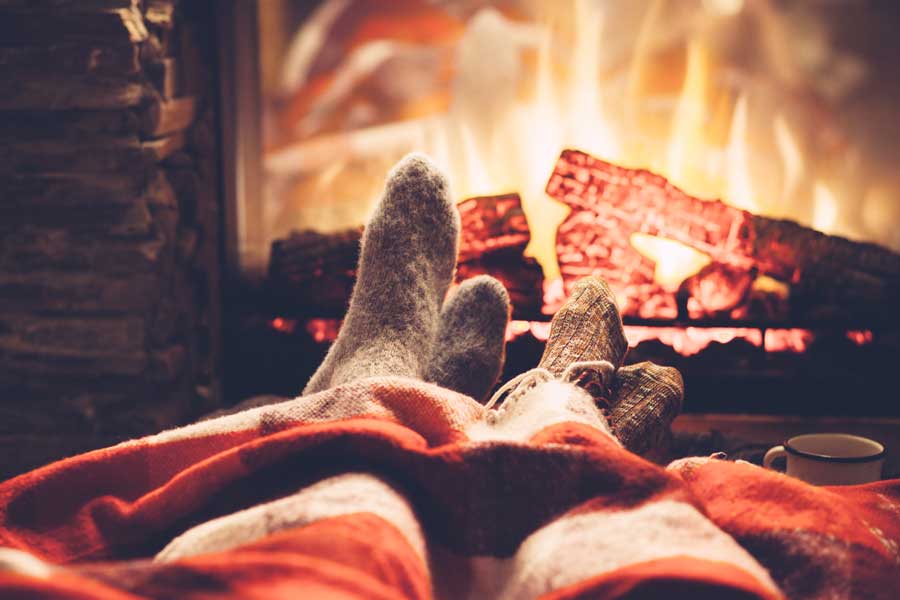 Rock River endeavors to create homes that you enjoy being in. Places where you can enjoy the different seasons and everything that comes along with them. And if there is one thing that Fall and Winter beg us to be, it's cozy. If you want some suggestions on things and activities that are sure to create a cozy atmosphere, here are a few.
Build a Blanket Collection
One of the coziest things to do after a long day is to cuddle up on the couch with a soft, warm blanket and relax. Because this is a fundamental truth, curating a collection of blankets that you and your guests can snuggle up with is a great way to encourage a cozy atmosphere. Drape your favorite plush blanket over the back of a lounge chair or your couch. Layer up a ladder with a selection of blankets or fill a decorative basket with a few. That way, you have easy access to them whenever you want one.
Get a Fire Going
You know something that goes well with a cozy blanket? A crackling fire. Enjoying a good book or movie surrounded by the warm glow of a fire is truly one of life's little pleasures. Fires add warmth, soft lighting, and soothing background noise. All of which are ingredients for a cozy space.
Create Baked Goods
Another inherently cozy activity is baking. And since some recipes can take a good bit of time to tackle, baking is especially nice to indulge in on blustery, cold weekend days. The gentle warmth that the oven gives off, the intoxicating smell of spices and fresh bread, and the satisfaction that comes from enjoying and sharing the finished product are all things that make baking so cozy and delightful.
Ultimately, the colder seasons are a wonderful time where things tend to slow down. Enjoy a slower paced season and indulge in things you may not normally have time for. Hopefully, you can put these cozy suggestions to good use!
By Rock River Homes 12-22-2021